PunchOut and eProcurement
With PunchOut catalogs, our catalog content and products are readily and easily accessible from within your, the buyer's, procurement application. PunchOut catalogs allow our customers to purchase online while maintaining their connection with their procurement system.
Customization That Fits You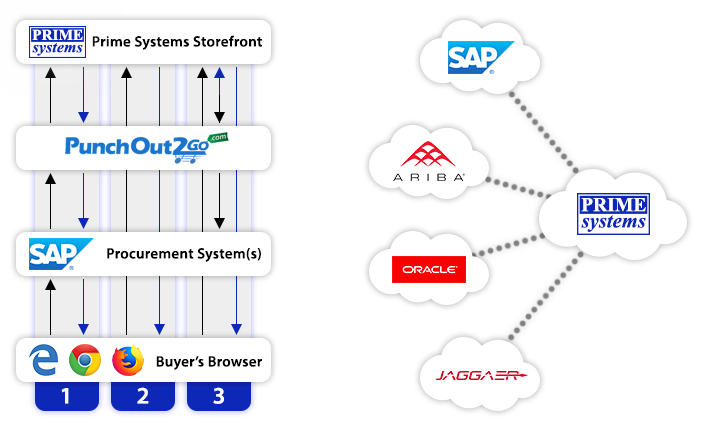 We have utilized Prime's services for mounting data projectors and as a reseller for hardware.  When working on projects, they understand education schedules and are willing to work around instructional time. Their excellent communication, work ethic, attention to detail, and quality of work are the reasons we value and continue our partnership.  The team at Prime work very hard to meet educational needs and provide quality service.
Izzy & Alex were absolutely AMAZING!!!!! They were SO HELPFUL! They were smart, capable, kind, and thorough! Thank you for sending them! I wish I worked with them.
George, I am so excited. All of the parts from our recent order arrived today. They are here in plenty of time for my upcoming "PC Build" lab assignment. Thank you for your time (and patience) in helping make this happen.
If you are interested in working with us then please drop us a line, we would love to hear from you.